#FFFFFF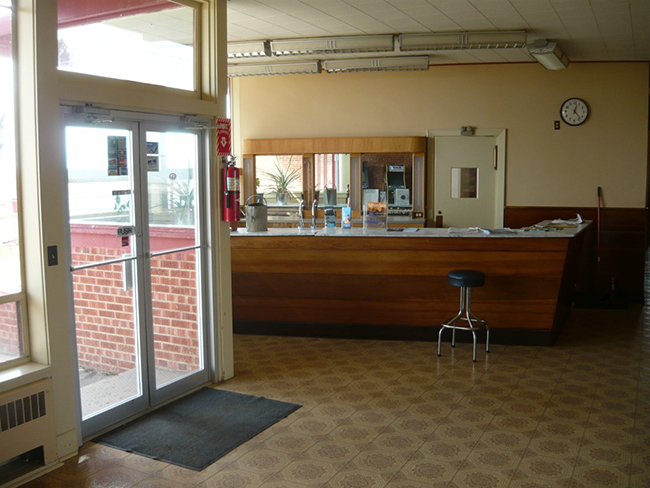 As shown in the above picture, at one time the airport was actually owned by the City of Trinidad, terminal front hence the "TRINIDAD AIRPORT" sign above the doorway. In the mid-1940s the City of Trinidad and Las Animas County made a "swap," the airport for Central Park which is located within the Trinidad City limits.
Inside the terminal is an old fashioned "soda" bar that is currently not being utilized but adds character to the building.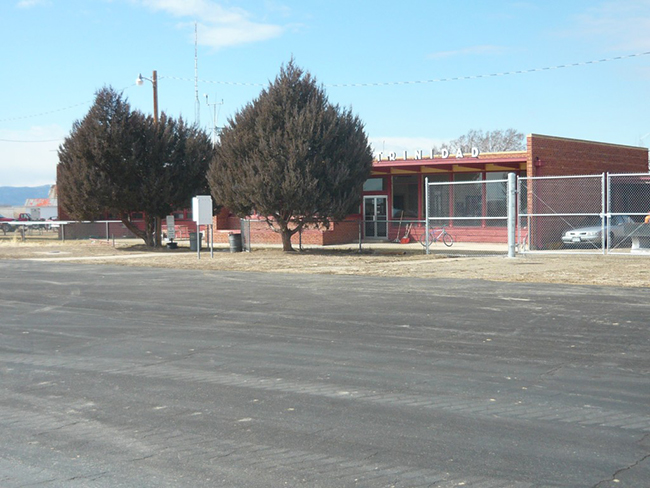 Pictured above is the entrance to the terminal from the tarmac.